2017 was a hell of a year, generally speaking. Ugh.... the world. But you know about all that shit-show, so I'm going to stick to the good stuff.
I got some writin' done in 2017.
All in all, I completed 2-3 manuscripts in 2017 (I'm still revising one of them), and started a fourth. For 3 months, my writing was funded by a Writer's Bursary from Literature Wales, which I was incredibly fortunate to be awarded so I could work on a novel idea I had submitted to them back in 2016, for a YA thriller set in small-town Indiana. But before the bursary period began in April, I also tried my hand at writing a Middle Grade novel, which although it ended up terribly, was at least something new.
No writing is ever truly wasted... isn't that what they say?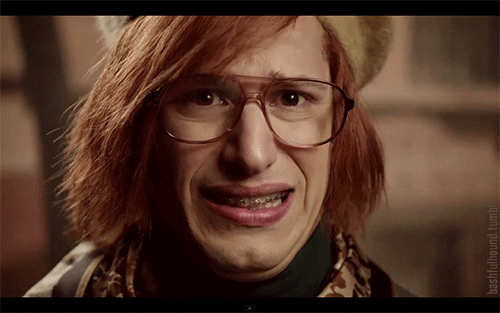 So, the first half of the year was off to a decent start, writing-wise. And it was topped off rather nicely by getting a new deal with Firefly Press to write a novella for their forthcoming title THREE STRIKES, which will be a bind-up of 3 novellas -- by Lucy Christopher, Rhian Ivory, and me! Mine is called The Twins of Blackfin, and as you may have guessed, it is set in the same world as my debut novel,
BLACKFIN SKY
. The novella is actually a prequel to the novel (though it can definitely be read as a standalone) and focuses on a girl named Bo, who finds that all the young people in the town have started sleepwalking late at night. I won't say any more about it now (I'm terrible at realising what's spoilery and what's not with my own stories), but I hope you'll pick up a copy of THREE STRIKES when it comes out in October.
I said I'd stick to the good stuff, but for the sake of not appearing more productive/competent than I am, I will add that I experienced my first real bout of writer's block in 2017; it lasted
months
, and I was convinced until quite recently that I had forgotten how to write.
I've decided not to do that again.
I read quite a bit.
Although I didn't quite hit my Goodreads Challenge target of reading 80 books in 2017, I came close with 76. Most of those were audiobooks, which I listen to when I go walking. Of those 76, there weren't many that I didn't truly enjoy.
For the most part, you can check out my Wrap-Up posts from last year to see which books I read and my thoughts on them, but I did slip a bit toward the end of the year, blogging-wise, while I was on deadline.
So, these were the missing books --
My absolute favourites were the MRC Kasasian books (the first 3 in a very funny and sometimes dark historical mystery series), and the final Lockwood & Co. book (so sad that it's over, but the way it ended lets me believe, at least a little, that there might be more in future...)
Looking ahead, I'm keeping my goal at 75 books for 2018. Keep it doable, yo. (Words to live by.)
I got out into the YA community. In real life and everything.
In April, I went to see Angie Thomas at one of her UK events to promote THE HATE U GIVE. She is just as phenomenal as I expected from reading the book.
May was the month I went on my 3rd writing retreat. It was organised by the wonderful Dawn Kurtagich, along with brilliant writer pals Tatum Flynn and Jenn Faughnan. This one was in mid-Wales, not far from Powys Castle, in a gorgeous little cottage in the middle of freaking nowhere.
In July I went to YALC in London, and got to hang out with Tatum Flynn again, and catch up with some other wonderful writing friends & watch the Saturday panels. I also spotted Alyson Hannigan and Kristian Nairn (the chap who plays Hodor on
Game of Thrones
) down in the Comicon hub. I missed the part where Benedict Cumberbatch walked in on Non Pratt having her head shaved -- about which I will be sad for all eternity -- but I had a belting time at YALC nonetheless.
The last event I went to was in October, when Phil Earl came to Prestatyn Library. I loved his talk about how he got into writing and the inspiration behind his books, and I picked up a signed copy of BEING BILLY while I was there.
I also had some good stuff happen in my personal life.
I celebrated my 10th wedding anniversary, and my 10th blood donation (not related.) I cut off 14 inches of my hair to send to the Little Princess Trust, which makes wigs for children undergoing treatment for cancer, and other situations that might cause hair loss. I also made a big effort to become more healthy, so changed my eating and exercise habits. I now feel sprightlier than a golden retriever, so I think it was definitely worth making the change.
And that's my 2017 in a nutshell.
Looking ahead...
Going into 2018, these are a few things I want to try and achieve:
- Get my latest YA manuscript ready. Like,
really
ready. Finished, you might say.
- Blog more consistently.
- Stick with the healthier lifestyle thing.
- Get back into Twitter - at least for #UKYAchat nights (I've been very quiet there lately, and I miss it.)
- Read 75 books, including at least one adult novel and one graphic novel per month.
For now...
Kat out x