I'm a fan of March. It starts with St. David's Day, which -- being Welsh -- is obviously a day that's close to my heart. It's also when we celebrate Mother's Day in the UK, and when the clocks go forward and we start seeing a little more daylight. Flowers, sunshine, the smell of cut grass -- it all makes me feel brighter. (This isn't something I used to think when I was younger and afflicted by the snottiest hayfever known to humanity.)
All told, I had a pretty good March. On the writing front, I made headway with my work-in-progress and got great feedback from my critique partners. I also -- and this is the big thing -- found out I've been awarded a bursary by Literature Wales. They are funding me to be able to write full-time for 3 months, and I am absolutely chuffed to bits!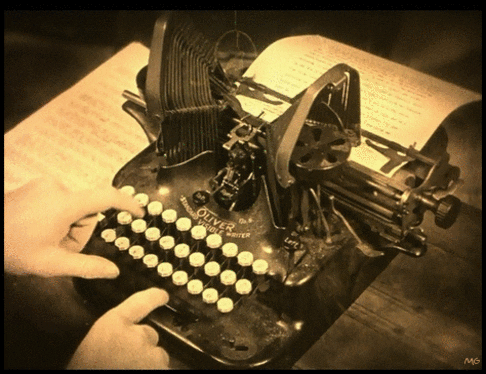 Reading-wise, I picked up the pace a bit last month, managing to squeeze in 7 reads. I think having my reading schedule helped a lot, though I didn't get around to reading my allocated 1 adult novel for the month, and I'm still 3 books behind my Goodreads target. Eep. I'll try to catch up in April.
Anyway, here's what I read:
Let's start with my 3 Netgalley review reads. THE STATE OF GRACE by Rachael Lucas comes out on 6th April, and is a wonderful #ownvoices story about Grace, an autistic teen, figuring out her place in the world. It's uplifting and funny, with a great full cast of characters. Recommended with two thumbs up.
LETTERS TO THE LOST by Brigid Kemmerer was also a belter, and is out in April. It's about Juliet -- a

grieving girl set on following in her mother's ambitious footsteps, and Declan -- a troubled boy trying to find his place in a world that keeps trying to squeeze him out. Both struggling with guilt, they find each other through the anonymity of letters left on a grave. I loved the friendships and complicated families, and the kindness found in unexpected places. It was an intense yet hopeful look at two teens fighting their way through grief, and a romance I was 100% on board with.
I've been looking forward to Becky Albertalli's THE UPSIDE OF UNREQUITED for ages (having been a huge fan of her debut, SIMON VS THE HOMO SAPIENS AGENDA), and it was definitely worth the wait!
Loved, loved, loved - even the cringeworthy grandma. This is the perfect read for summer, especially if you need a little boost to feel good about yourself. And the world. And boys who wear white sneakers and Middle-earth T-shirts. Also, Simon makes a cameo! Just read it and join me in making heart eyes, ok? It comes out 11th April.
That's it for my Netgalley reads. I also had an ARC of CARAVAL by Stephanie Garber (given to me by my brilliant agent, Molly) which I was a little late reading. It has kind of an Alice in Wonderland/SPLINTERED feel to it -- both magical and sinister, with nothing quite what it first appears to be. The world-building was awesome, and I can definitely see why there's been so much hype for this book.
My final 3 reads for March were all audiobooks, and all absolutely brilliant. I listened to the first book in The Winner's Trilogy by Marie Rutkoski in February, and had to get the next 2 instalments right away. Following Kestrel and Arin's trials and feelings through the politics, war, and their blossoming relationship was just... GAH. Amazing. If you've read THE WINNER'S CURSE, I won't need to recommend THE WINNER'S CRIME and THE WINNER'S KISS to you, but if you need a prod in that direction, consider yourself prodded.
Last on my list was one of my faves for this month -- EXO by Fonda Lee. I loved her debut, ZEROBOXER, which I listened to earlier this year, but EXO was even better. It's about a teen Exo named Donovan Reyes -- a peacekeeping soldier on a future Earth that has been conquered by an alien species, and how Donovan finds himself caught between the aliens he has sworn to serve and protect, and the human rebels seeking to overthrow the invaders. It's a really gripping, smart look at colonialism in a SF setting, with characters you root for and plenty more action and drama to look forward to in the sequel. I'll definitely be grabbing that when it comes out. Worth mentioning, too, that the audio is read by Macleod Andrews, my favourite audiobook narrator.
Incidentally, EXO is one of the books in this Spring's YA Scavenger Hunt (starting tomorrow!) and Fonda Lee is on the gold team -- as am I! I'm giving away a copy of PURGE to the winner of the gold team portion of the hunt, and you can find out how to enter by coming right back here tomorrow (4 April). The hunt continues until Sunday, and there are 4 other teams, each with 20 books to be won.
Fun stuff, I know. As for other things I got up to in March... I wrote a post about writing good villains over on the Author Allsorts site, and went on a few springtime adventures in my neck of the woods. These were some of my favourite Insta-pics.
Oh, and I also got some new headshots done. Here's one of 'em.
And now I shall retreat to my bursary-funded writing cave to make good word choices. I'll leave you with this excellent song I'm obsessed with right now -- the video is amazing.
Don't forget to come back tomorrow for the YA Scavenger Hunt, and I'll have more writing/bookish news next month.
For now...
Kat out x