Hello! Tis the last day of September, which means summer is pretty much a distant memory now (I'm still not ready for it to be over...) but it also means that there are lots of Octobery events coming up where you can see me!
First of all, there's the Firefly Day event at Cardiff Waterstones on
8th October
. It's absolutely free, and there are events for younger readers happening there earlier in the day if you want to catch those too.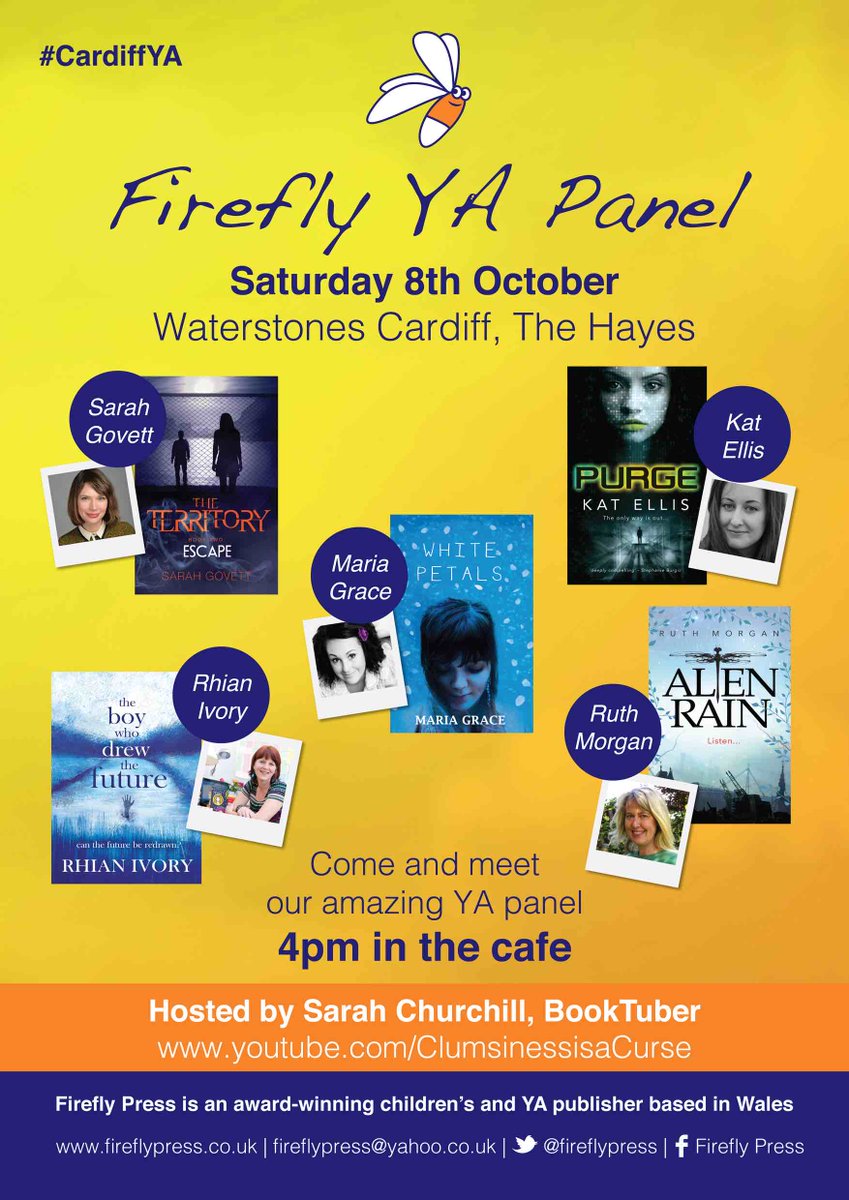 Next, I'll be talking about PURGE and all things sci-fi on a panel with Lauren James and SF Said at YAShot, Uxbridge, on 22nd October. You'll need tickets for that, which you can grab here:
TICKETAROOS.
Finally, I'll be taking part in the YA Scavenger Hunt again this autumn/fall, so if you'd like to be in with a chance of winning a copy of PURGE and loooooooads of other YA novels, check out how to enter the hunt here:
YASH.
I'm on the
RED TEAM
this time, which pleases me.
That's it for now! I'll be posting my September wrap up over the next few days, as well as some pre-Halloween fun stuff...
Kat out x